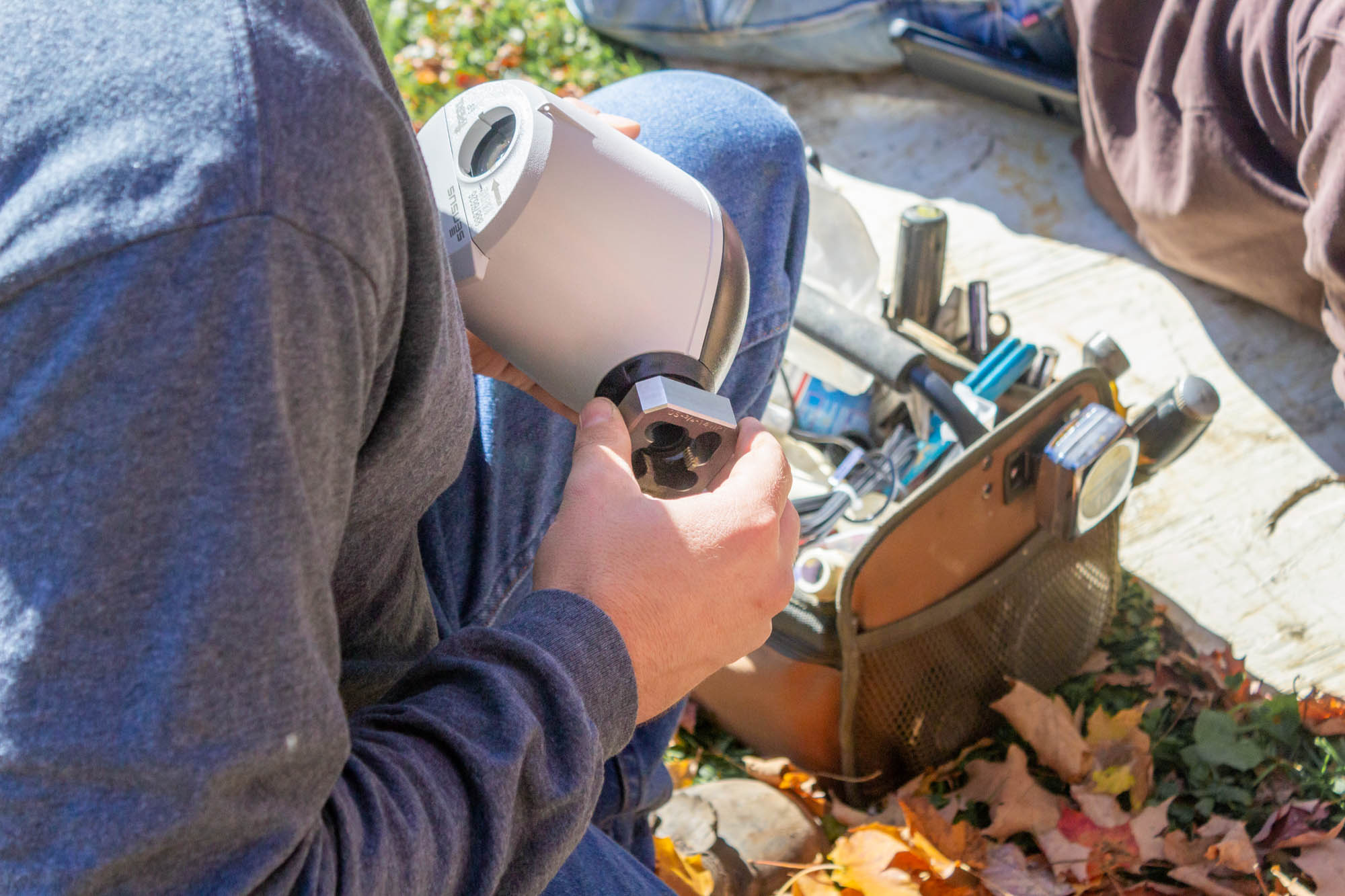 Brass Hammer
Features
Shock-absorbing brass hammer.
Specifications
Catalog No.
Item Code
Weight
lbs
kg
HAM3

[1]

06088
2.8
1.3
[1]
Approved for use at AWWA Tapping Contest.
AWWA Approved!
More Information
Soft-faced brass hammer is designed for the safe use of flare tools as the brass head absorbs some of the striking shock. It pairs well with flaring tools used on Type K soft copper tubing.

Safety first! REED always recommends brass hammers with Flare Tools, Pressure Relieving Hammer Flares, and Rerounding Tools.