Cone Chamfer Tool - Drill Powered or Manual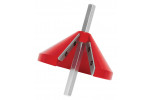 Cone Chamfer Tool - Drill Powered or Manual
Features
Chamfer pipe and have it ready for glue in seconds.
Cone shape chamfers full range of ¾" - 2 ½" nominal plastic pipe sizes.
Power or manual operation possible due to removeable shaft.
Works great for PE water service lines.
Specifications
Catalog No.
Item Code
Pipe Capacity
Weight
in-nom. O.D.
actual O.D. mm
in-nom. I.D.
actual I.D. mm
lbs
kg
PDEB250
04438
3/4 - 2 1/2
25 - 76
1 - 2 1/2
25 - 83
0.2
0.1
More Information
Cone Chamfer Tool efficiently chamfers the inside or outside diameter of multiple pipe sizes, including metric pipe sizes, with one tool. Chamfer pipe and be ready for glue in seconds. Generally used with a drill, the removable 3/8" hex shaft on the power cone also permits manual operation. The cone chamfer tool is designed for PE (including HDPE), PVC, CPVC, PEX, ABS and PP pipe. The tool's hardened steel blade is sharp and durable, providing a fast chamfer result in seconds, with smooth edges. For best results, replace blade as needed.
Accessories & Common Parts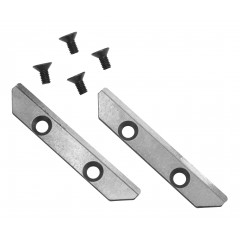 Replacement Blades
Documents